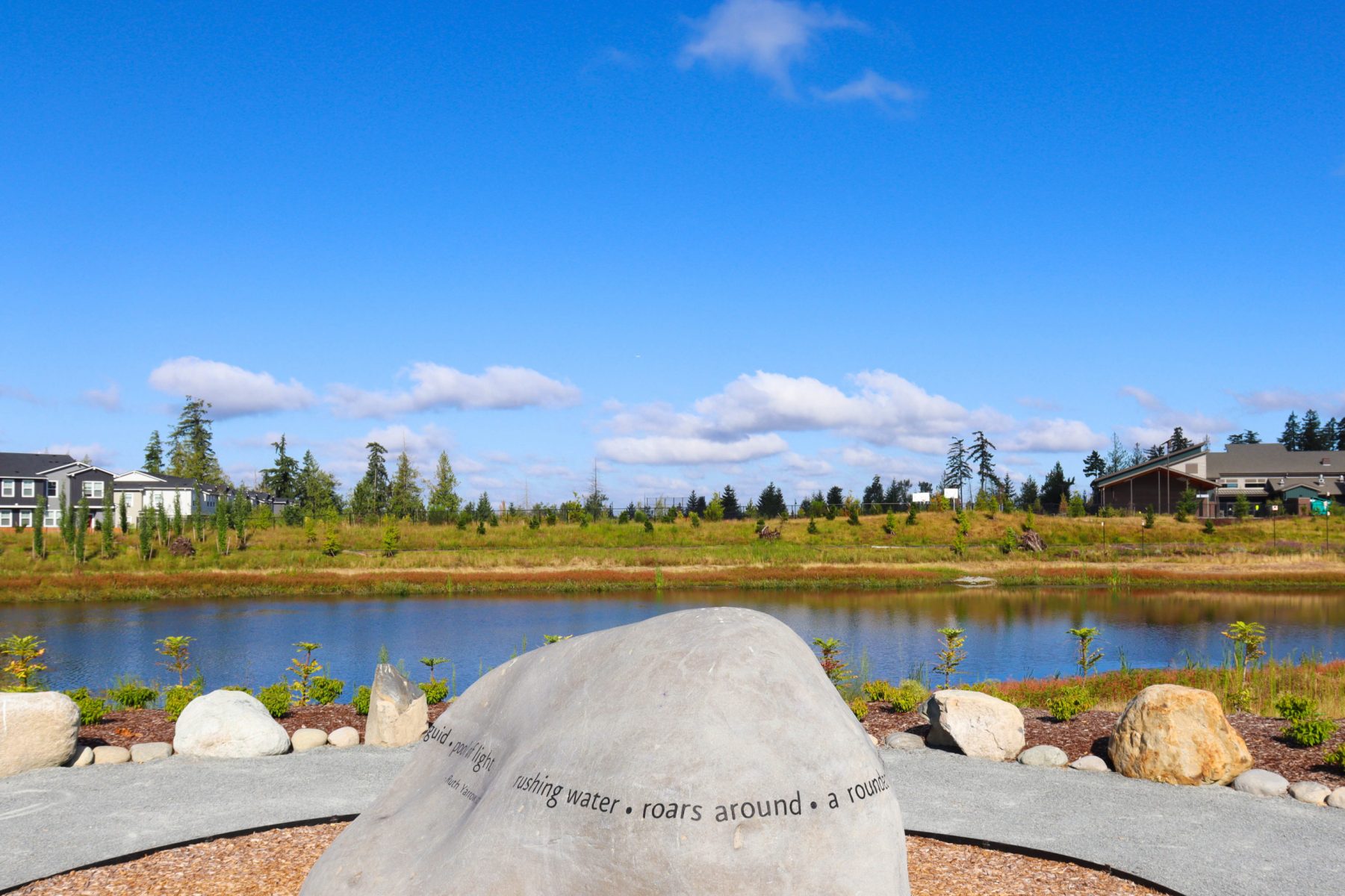 A short stroll from Wesley at Tehaleh is the community's newest park now open for birdwatchers, walkers, gardeners, and all-around nature enthusiasts to enjoy. Discovery Park executes the shared nature-inspired vision of connecting neighbors to the outdoors. The expansive 15 acres of open space includes an amphitheater, community garden, and sprawling pergola with tables to gather. Walking the trails, take note of the thought-provoking messaging scribed into the natural landscape of the park and charming bat houses placed throughout.
Discovery Park was designed to include intensely fragrant and vibrant flowers, shrubs, trees, and plants to attract local pollinators, including the charity shrub, white Rugosa rose, strawberry tree, gro-low sumac, and purple top vervain.
Disguised as an amenity, this park functions as a regional storm facility designed to accommodate runoff from a 100-year storm event. To engineer and build this facility, the site was cleared and excavated to expose underlying porous gravel. The first cell, the wet cell, captures the silty runoff water and provides an area for settlement. This cleans the water, which is then slowly discharged into the permeable gravel to recharge the below-ground aquifers.
Learn more about Wesley's wellness-inspired living options, pricing, amenities, or take a virtual tour of the new campus.
Contact Us to Schedule a Tour
Oops! We could not locate your form.