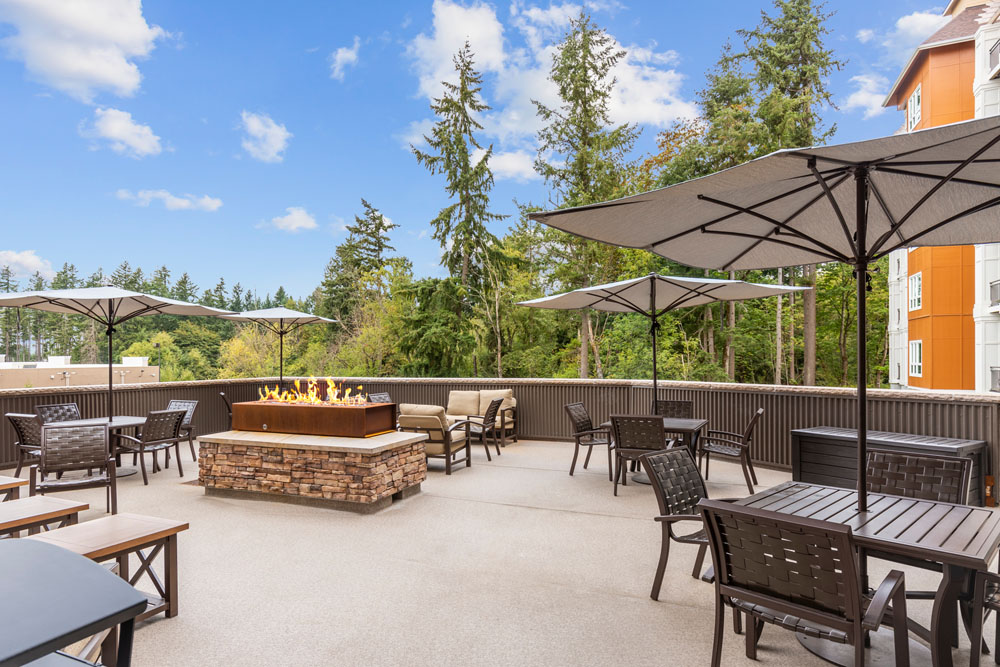 Discover how a mom and daughter found their community at Bradley Park.
When Ilene Whitman moved into a for-profit facility five years ago, she happily lived an independent lifestyle. It wasn't until the pandemic changed visiting regulations her daughter recognized something had to change.
During COVID-19, Ilene's facility implemented extreme visiting restrictions. No outside guests were allowed in the building without an appointment and were required to visit outside. These conditions led to gaps in Ilene's daughter, Nancy Dahl, being able to connect with her mom.
Nancy began noticing Ilene was struggling to find her words when recalling a story and with specific tasks, "She was having a hard time turning on the tv and even making phone calls. Sometimes we wouldn't talk for a couple of weeks. It's not good for people with cognitive decline to sit in their room all day alone."
It was during a specific visit Nancy realized her mom's health was rapidly declining, "I took one look at her and knew right away she had fallen. I'm not sure if anyone knew it had happened, but no one called me. I knew we had to make a change when mom expressed, she wasn't confident she was giving herself the right medications," recalled Nancy. "While I was fighting traffic every day to administer her medications, I kept thinking she needs something else, but my home wasn't suitable for her, and I didn't know what would be different if I moved her to a new facility."
Nancy had been researching communities for herself should she require help later. She was familiar with Bradley Park, and when an apartment she had her eye on came available, she knew it was meant to be, "I really enjoy Wesley's philosophy. I knew mom's life would be richer at Wesley because I could be with her during the day. She could attend and participate in activities and be a part of the community."
While living together at Wesley, Nancy has seen positive changes in her 96-year-old mom's wellbeing, "In the beginning, I would get her meals for her and bring them back to the room. Gradually she has been able to get them herself. We're both enjoying the opportunity to have a social life by participating in community activities and meeting new people together. Mom realizes her abilities and disabilities aren't different from others living here. It's given her some confidence she can be an active part of the community."
"I wish I would have thought about Wesley sooner. I am so pleased with how the community is run compared to a for-profit organization. They are resident-centered, not company-centered. During the pandemic, Wesley allowed each resident a caregiver to live on campus. I could have seen my mom. It's this kind of mentality people should focus on when looking to move into a community. You're so focused on where it's located, the cost, and other criteria when the focus should be on the resident's wellbeing," explains Nancy.
Wesley offers a wide variety of residences that fit your lifestyle. Ilene and Nancy live an independent lifestyle together in a two-bedroom apartment where Nancy enjoys cooking her meals.

For those needing more care, the signature Catered Living program offers flexible, personalized care coordination with medical providers, medication management, diabetic support, and general personal care. Wesley communities also provide a secure, assisted living memory care program with licensed, 24-hour nursing care.

From bountiful apartments in The Lodge to beautiful accommodations in the Brownstone, discover the campus that's right for you. View our communities here.