By Ellen Johanson
Did you know that Wesley Community Foundation has contributed over $200,000 this year to cover the cost of housing for residents who through no fault of their own have run out of funds?  Imagine the good feeling of being able to remain in the home you chose and love, even when you no longer have the resources to afford it.  Wesley's Circle of Concern provides that peace of mind.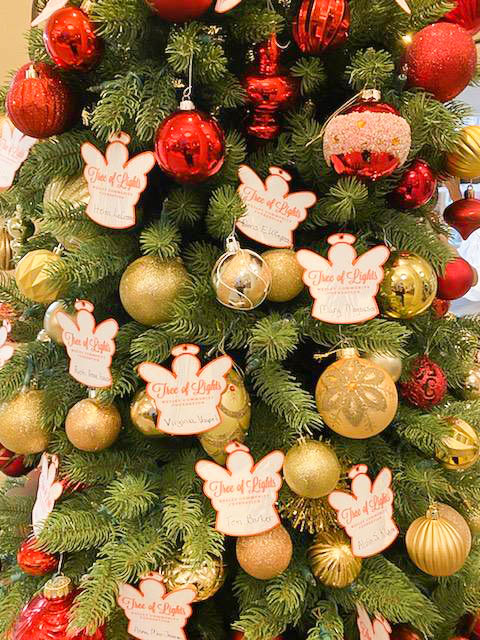 Additionally this year, the Foundation has supported 18 employees with emergency and educational grants.  Emergency grants have helped employees pay rent, pay for essential utilities, fly home to care for a sick parent, and pay medical bills not covered by insurance.
When employees invest in education, they are making a commitment to enhance their skills and knowledge, to grow in their careers at Wesley and beyond.  A perfect example of the benefit of continuing education is the story of Bailey Chatterson, a five-year Wesley employee, who works in the Des Moines Culinary department. 
While Bailey's career goal is to be a dentist, the educational assistance she has received while working for Wesley has made it possible for her to work full-time and go to school.  She is able to associate each class she takes to improving the lives of residents.  For example, her health care and science courses have taught her about how the body processes infection, how to give CPR properly and how to recognize signs of stroke and memory loss.  
Her manager says, "Bailey is truly an example of the ideal team member and an awesome representative of Wesley both with our residents and her fellow team members.  Bailey was instrumental in the move from the old building to the new… It's been a pleasure to work with her and observe her growth as a person as well as in her educational journey.  I am proud that Bailey is part of this team." 
Who knows?  Perhaps Bailey will specialize in dental care for elder adults and bring the knowledge, skills and love of working with older adults she developed here at Wesley into her professional dental practice. Either way, her caring nature and wonderful service to Wesley residents is greatly appreciated. The Foundation has been pleased to make her educational dreams come true in partnership with support from our generous friends and contributors.

Share your love. Make a difference for those Wesley serves.
As this year draws to a close, we once again have the opportunity to remember loved ones and honor friends, neighbors, mentors, family–anyone important to you–with a gift to Wesley Community Foundation.  Share the love this season and make a difference in the lives of those Wesley serves, make an online donation today.
We are grateful for you!
---