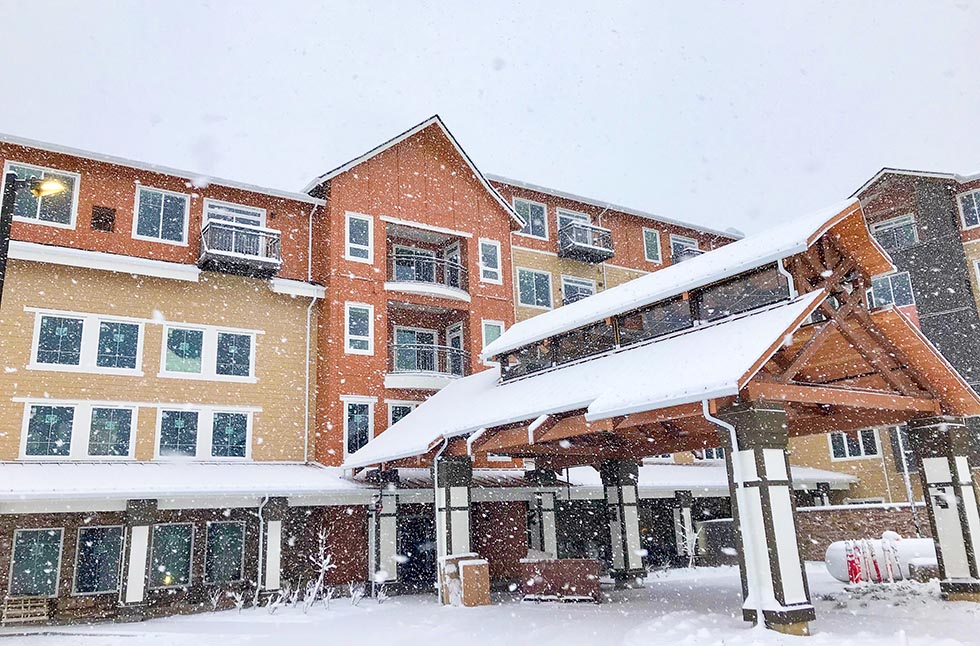 The much anticipated Wesley Bradley Park will be opening soon!
Wesley Bradley Park is on track to open in April pending City of Puyallup approvals and weather. While the recent snow has kept some workers from getting to the site, Absher is pushing to keep the schedule from slipping. Currently, workers are completing the interior finishes in apartments on the first floor and common areas, such as the chapel/auditorium, education theater, library, bistro and Directors' Lounge.
Over 100 apartments are reserved as of the writing of this newsletter.
"We have an aggressive move-in schedule," said Community Relations Director Lisa Osterloh. "Working with professional movers, we expect to have all of these residents moved in by the end of May."
Campus Administrator TC Fraser is preparing for the opening.
"Some key staff positions have been posted on the Wesley website," he said. "As we get closer to opening, we will be looking for housekeepers, culinary workers and nursing staff, including caregivers." Check the Wesley careers page for these job postings.
Wesley Bradley Park still has apartments available in the Brownstone and the Lodge. A variety of apartment options are available in The Commons, where Wesley's exclusive Catered Living program is located. Catered Living is similar to assisted living but with more flexibility in care options.
Contact Bradley Park at (253) 466-2720 or fill out the form below.