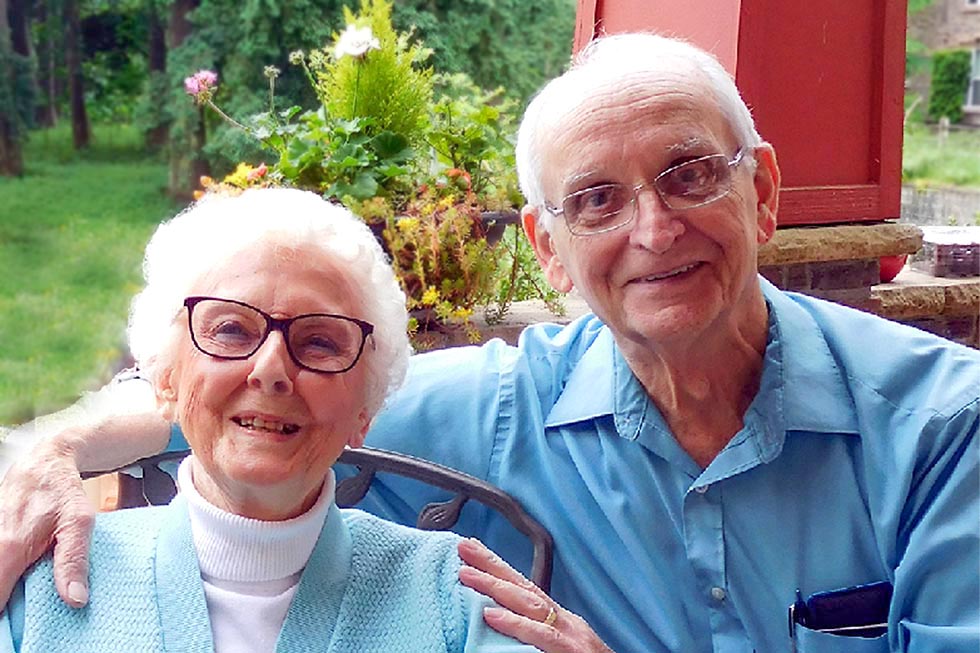 This happy couple met and married at Wesley Lea Hill!
Gerry Roux and Corinne Garland met while dining at Wesley Lea Hill. He is a retired Boeing electrical engineer, and she is an accomplished artist. Corinne's love of art includes "Eagle Catcher", the driftwood sculpture from Hawaii that she donated to the Lea Hill Rehabilitation & Care Center.
After his first wife passed away, Gerry and Corinne found comfort in each other's company. They began going on walks with each other, attending events together and going out to restaurants.
Before they knew it, they were tying the knot on September 9, 2016. They were married in their church but held another ceremony at Wesley Lea Hill so that their friends and neighbors could attend. These two are proof that you're never too old for new love!