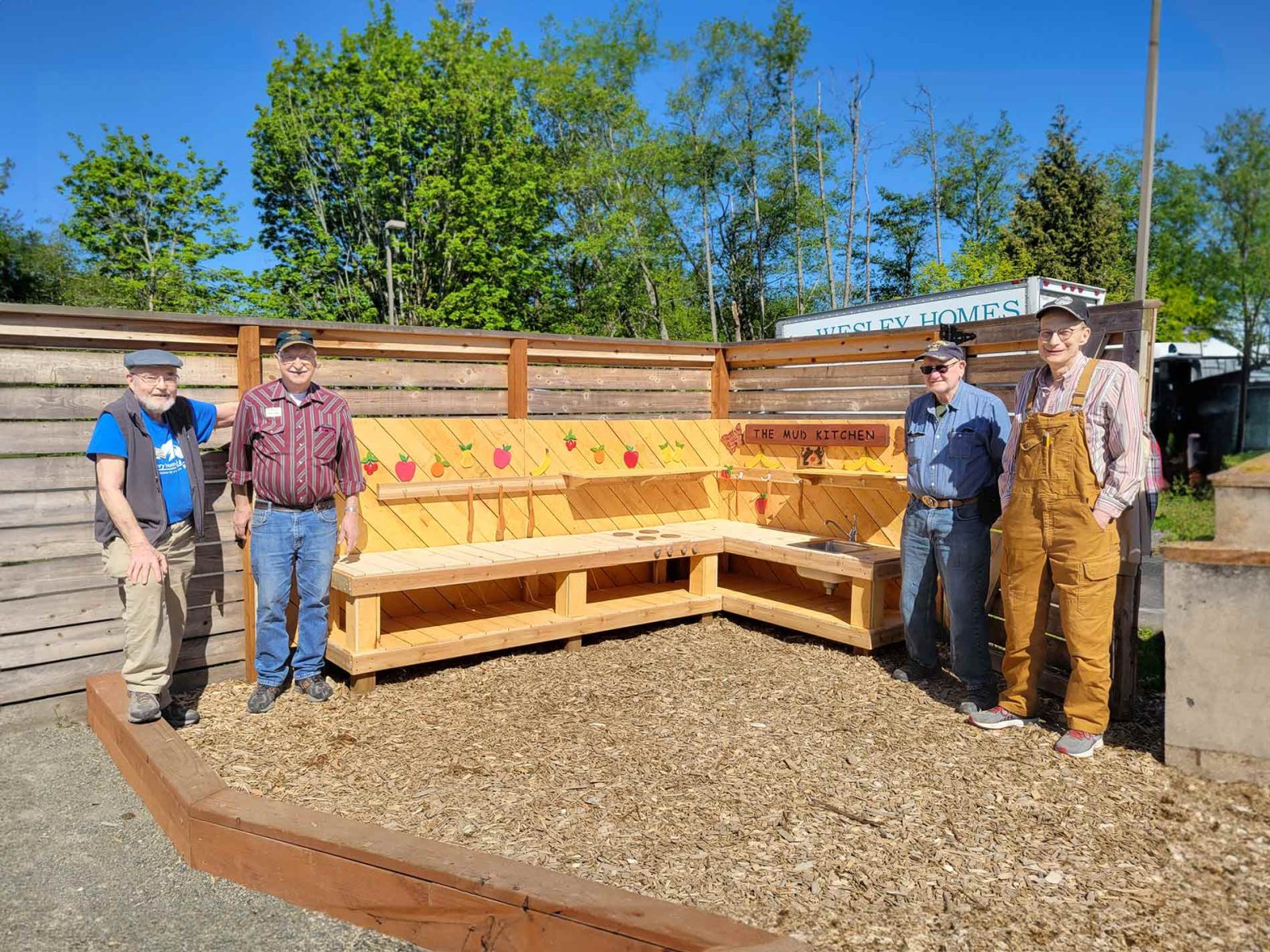 The Wesley Des Moines campus proudly hosts the Bezos Academy, the inaugural Montessori-inspired preschool established by Amazon's founder, Jeff Bezos.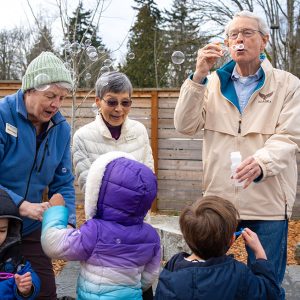 One of the advantages of having this program within the Wesley community is the strong intergenerational connection. Residents of Wesley actively engage with the children of the program by volunteering their time and expertise. Recently, resident wood crafters collaborated to design and construct a charming mud kitchen for the preschoolers.
A mud kitchen is an outdoor structure where children pretend to prepare and cook "food" using variations of mud, water, and sand. The kitchen will help children develop social skills, language skills, fine motor skills, a sense of exploration and self-sufficiency, and basic math skills. Playing in the dirt can also help strengthen and build up their immune systems as well as aid in their sensory development.
"When the Bezos Academy expressed interest in collaborating, we embraced the opportunity wholeheartedly," recalls Wesley resident Harry Burlingame.
Within the woodshop in The Gardens at Wesley Des Moines, Harry and his team thoughtfully crafted the kitchen using weather-resistant cedar.
These skilled resident woodworkers keep a close eye on the mud kitchen for upkeep and to address any weather-related wear and tear that may arise. As with a regular kitchen, there is a work/prep surface, a sink, shelves and/or cabinets, and spaces simulating a stove and oven.
Harry adds with a smile, "It was a fun project. As fathers ourselves, it was wonderful to craft something for the children." The children expressed their gratitude by making them a heartfelt thank-you card for their new mud kitchen.
The Bezos Academy also collaborated with the Wesley resident theater group, Acting Your Age to put on a play on the stage at The Terrace at Wesley Des Moines. Watch the video below!