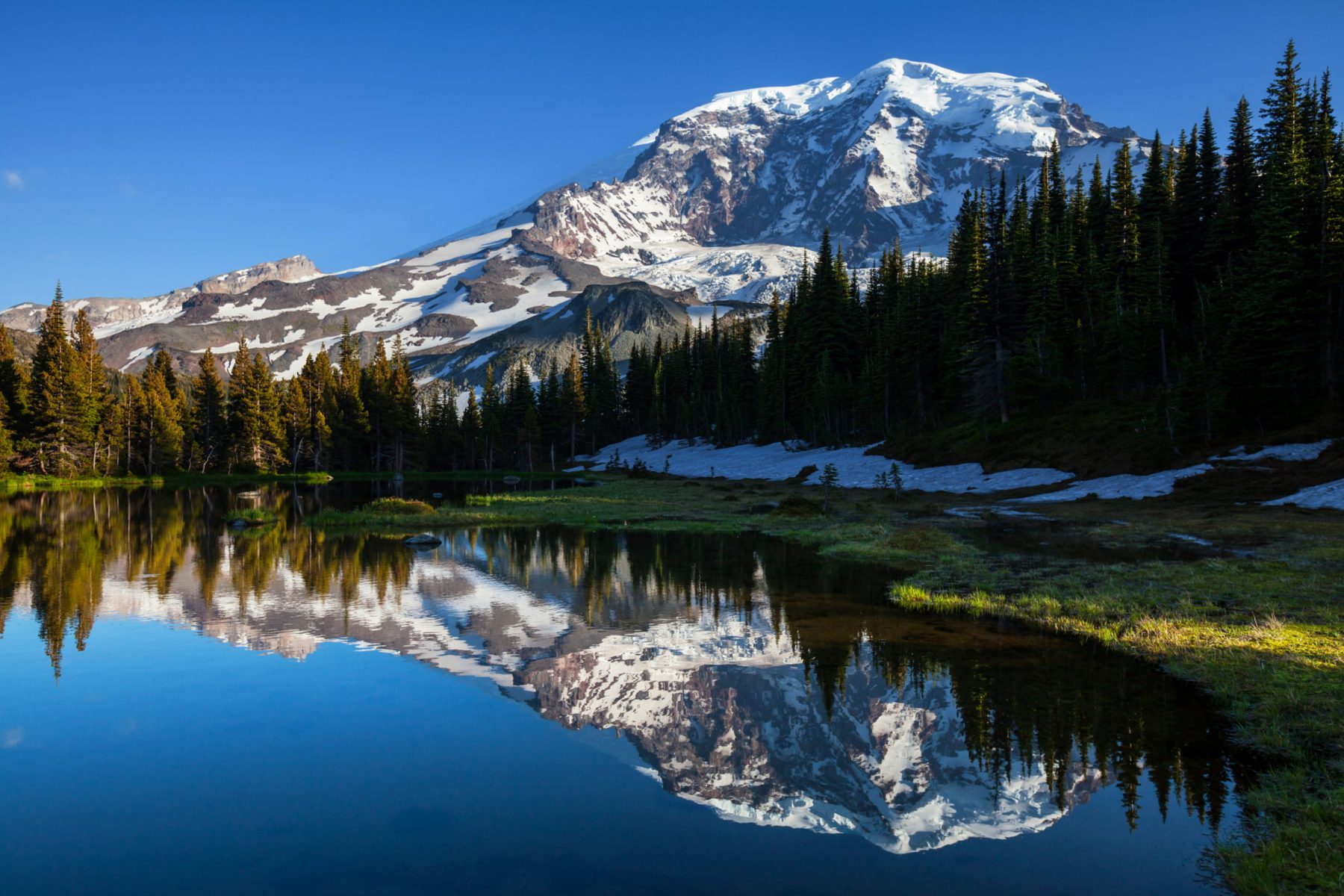 Learn about this beautiful and historic river near the new Wesley at Tehaleh.
Carving the boundary of the highlands community of Tehaleh flows an adventure seeker's dream. The Carbon River winds through a wonderland of old-growth trees, past stunning waterfalls, over whitewater rapids and around historical towns. The summer months are the perfect time to grab your kayak, gold pan or fishing pole and start exploring. 
Named for the coal deposits found in the tributary, the Carbon River winds its way through the historical mining towns of South Prairie, Orting and Puyallup. Not far from these communities is the Carbon River Road access off State Route 165 in the national park's northwest corner approximately 30 miles from the river's source, the Carbon Glacier on Mount Rainier. 
During a 2006 flood, the Carbon River Road was washed out past the Ranger's Station at the park boundary leaving it open only to bicycle and pedestrian traffic. The parkhas stunning trails, including one leading to the restored fire lookout tower on Tolmie Peak. Another one leads to the wildflower bursting meadows of Spray Park. Here are some other hikes to consider:
The Carbon River Road is one of the few places mountain bikes are allowed within the national park. The five miles are virtually level, perfect for those looking for an easy bike ride or bringing children along. For those looking for more excitement, take the Chenuis Falls trail for an 8-mile roundtrip and 2,200 elevation gain through old growth trees, past waterfalls and over footbridges. 
Summer thrill-seekers will enjoy kayaking and whitewater rafting the Class II rapids, while anglers looking for a slower pace should visit the Carbon River during the picturesque months of September and October. That's when the salmon and steelhead are running to the Puyallup River. Be on the lookout for the resident black bears, cougar and elk that frequent this area to drink. 
Whether you're an adventurer or simply a nature enthusiast, there are many options for you at Wesley at Tehaleh. Slated to open later this year, this community will feature daily activities, all-inclusive amenities and luxury accommodations – all inspired by nature.
For more information about Wesley at Tehaleh in Bonney Lake, contact us at (253) 466-2720 or use the contact form below.
Oops! We could not locate your form.