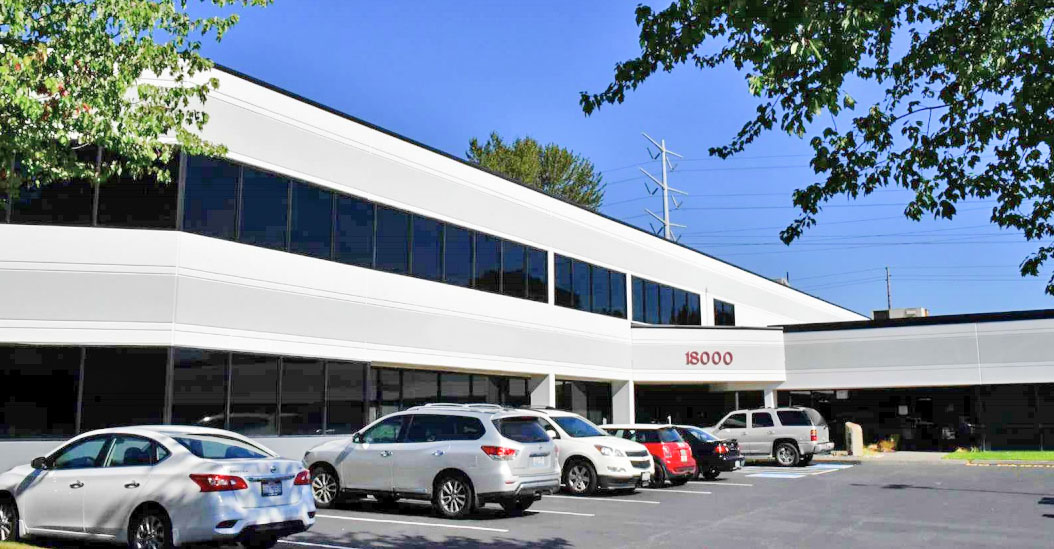 With the Des Moines campus getting ready to open its new Gardens building in August, Wesley's main office will be relocating.
The corporate office and Health & Home Care began the search for a different location last summer and signed a lease with Center Pointe Business Park in Kent with a move-in date of this Friday, July 10.
"We looked at office spaces in Federal Way, Southcenter and Des Moines," said Jim Yamamoto, Wesley's VP of Finance. "The space at Center Pointe worked really well for us with the right amount of room and favorable lease terms."
The corporate office consists of Human Resources, Finance and Accounting, Marketing and the CEO's office. Our Wesley Health & Home Care division includes Home Health, Home Care and Hospice. In total, approximately 40 Wesley team members will be based at the new office. The Wesley Community Foundation has relocated to offices in The Terrace building at Wesley Des Moines.
"This is a temporary move," said Kevin Anderson, Wesley's President and CEO. "Once Phase 3 of the Des Moines redevelopment is completed and we move our care center into the new building, our plan is to remodel the current care center for our offices and other uses."
Phase 3 is scheduled to be complete in early 2023.
As of Monday, July 13, 2020, the address for Wesley corporate and Wesley Health & Home Care is:
Wesley Corporate
18000 72nd Avenue South, Suite 217
Kent, WA 98032-1035
The new address for the Foundation is:
Wesley Community Foundation
816 South 216th Street
The Terrace #101
Des Moines, WA 98198 
Phone numbers and email addresses remain the same.