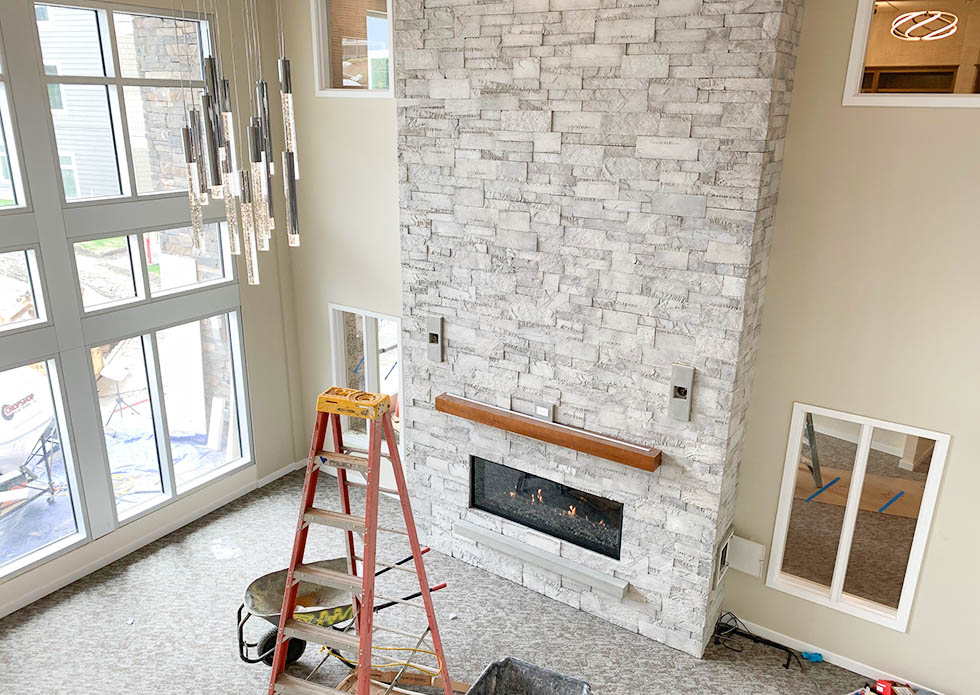 Work on the new Gardens building in Phase 2 continues on schedule!
At this time, we have completed our initial "punch" inspections through all of the apartments. Final inspections will take place throughout July, and we expect to receive a Certificate of Occupancy by the second week of August.
Current residents are scheduled to begin moving over to their new apartments the week of August 17th with those new to campus starting to move to their new apartment homes in September. 
At this time, our community relations team is working on or hosting informational move-in meetings, resident Q&A Zoom meetings and social opportunities for new residents to help everyone get acquainted and prepare for their transition. Keep an eye on this page for upcoming webinars!
"People are excited," said Rob Lanouette, Community Relations Director for Wesley Des Moines. "I hear from people every day either about their home sale process or with questions about their new apartment. We are getting close to move-in day!"
"We have some fabulous light fixtures and fun décor in this building," said Christine Tremain, VP of Marketing & Development. "The fifth floor club room is amazing with a full kitchen for cooking classes, a pool table, fireplace and outdoor deck. I'm especially impressed with the chapel and the back-lit cross within a wood-paneled wall." 
Other spaces of interest are the nicely appointed market, family lounge and grand lobby. Residents will truly be inspired by the educational theater, library and creativity center.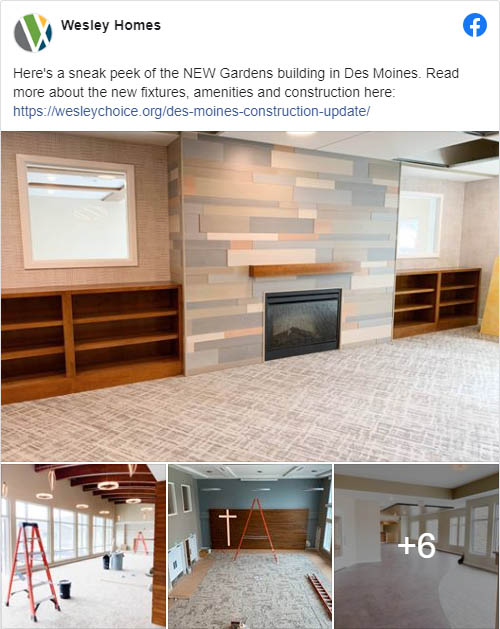 There are still apartments available!  For more information, contact Rob or Elizabeth at Wesley Des Moines (206) 824-5000 or fill out the form below.