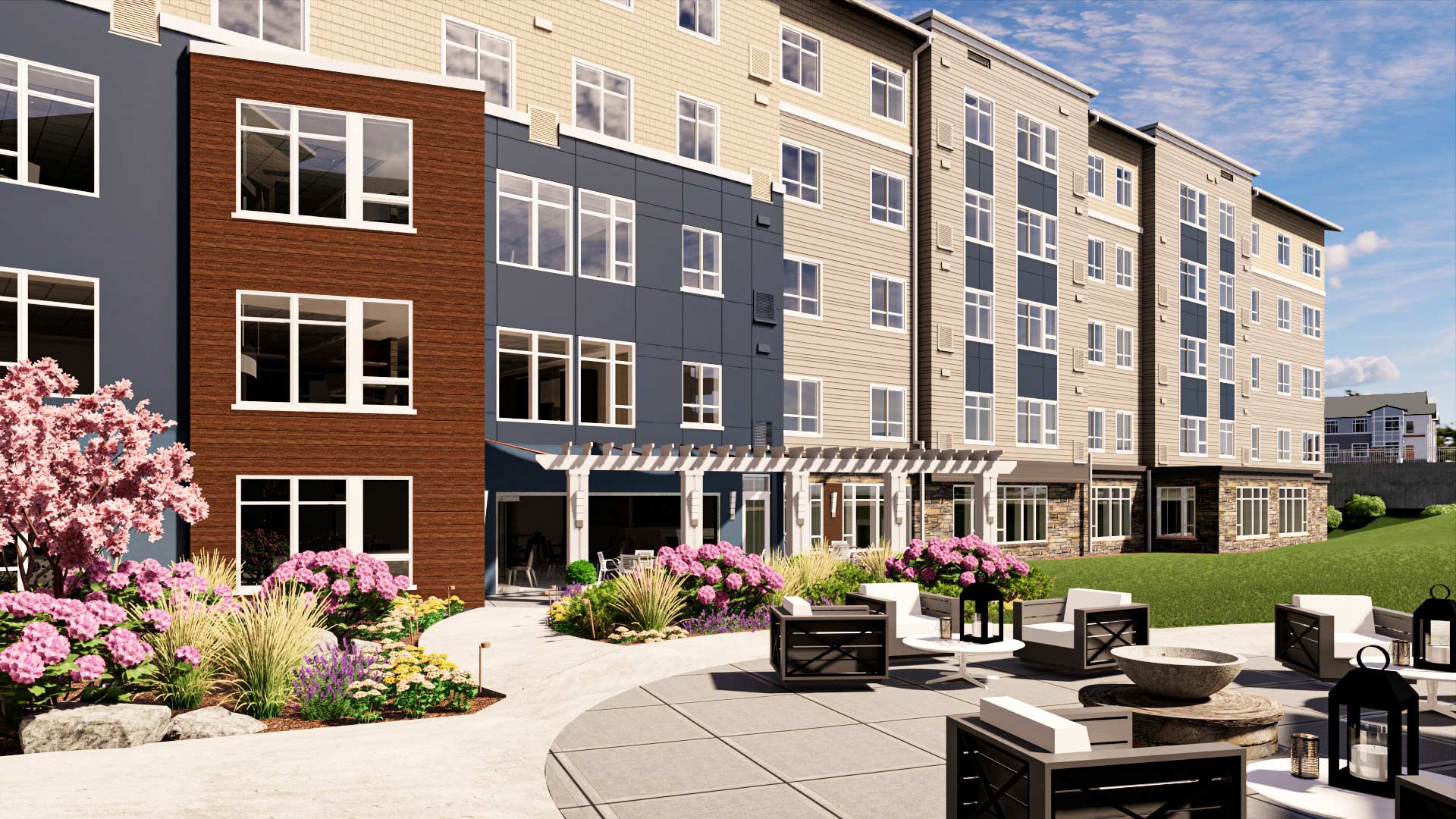 Wesley has several projects that are getting started this year including the final phase of the Wesley Des Moines redevelopment (pictured above), Wesley Spring Glen in Renton and the second phase of Wesley Bradley Park in Puyallup.
Wesley Des Moines Redevelopment – Phase III

With views of Puget Sound, Wesley's flagship campus is better than ever. And there's more to come!
Site work for Phase III, the last of the redevelopment phases, was completed in 2021.
Phase III includes:

11 new Cottage accommodations
18 independent apartments on the fifth floor
50 Catered Living apartments
26 memory care apartments
72 skilled nursing/rehabilitation suites

We are currently working on construction pricing with our contractor and financing options with our lenders.
Pending successful negotiations on price and financing, we expect to start construction in April/May 2022.
Construction will take approximately 20-24 months, less for the Cottage homes.
Once we have construction pricing and financing in place, we will accept reservations for the Cottages and independent apartments, in the order of our priority reservation list.
Wesley Spring Glen in Renton
The long awaited Wesley in the Fairwood neighborhood of Renton is getting closer.
Drawings for Spring Glen are currently under review with King County.
We are told we will have approvals and be able to begin construction late fall or winter 2022/2023.
Pricing and floor plans are expected by third quarter 2022 with reservations beginning at the same time.
We will provide updates about Wesley Spring Glen via our email newsletter. To add your name to the list, please sign up at wesleychoice.org.
Wesley Bradley Park in Puyallup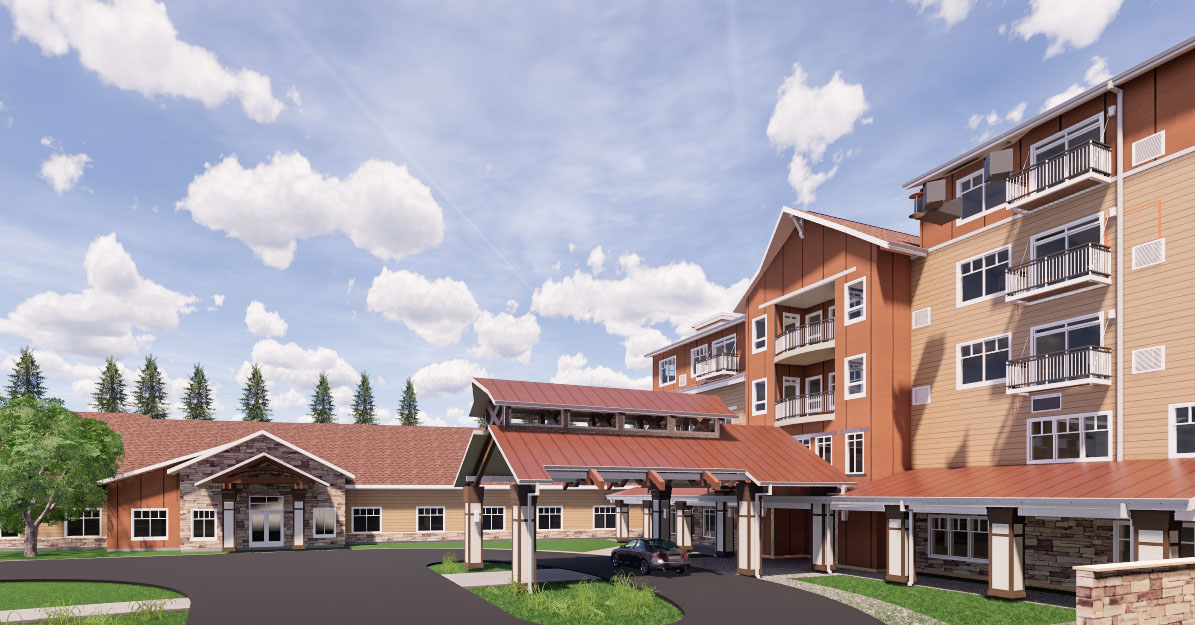 Centrally located on South Hill in Puyallup, Wesley Bradley Park offers in-town living at its best.
InSite Architects has started drawing plans and submitting for city permits for Phase II, which includes the skilled nursing and rehabilitation center, swimming pool and a new Brownstone building.
Work is in progress to start the Certificate of Need (CON) process with the State of Washington. This is a necessary step to operate the skilled nursing center and could take a year or more.
We are working on securing funding for Phase II with our current bond holders.
Once all of these things are in place, we can begin construction, which we estimate to be in the second half of 2023.
For those who are interested in the second Brownstone,

Apartment selection will happen shortly before construction begins
Sizes range from one bedroom plus sunroom at 1,080 square feet to two bedroom + sunroom at 1,600 square feet
Expected opening in 2024 (10-12 months after start of construction)
We will keep you updated as new information becomes available on these projects!
Contact Us for More Information
"*" indicates required fields