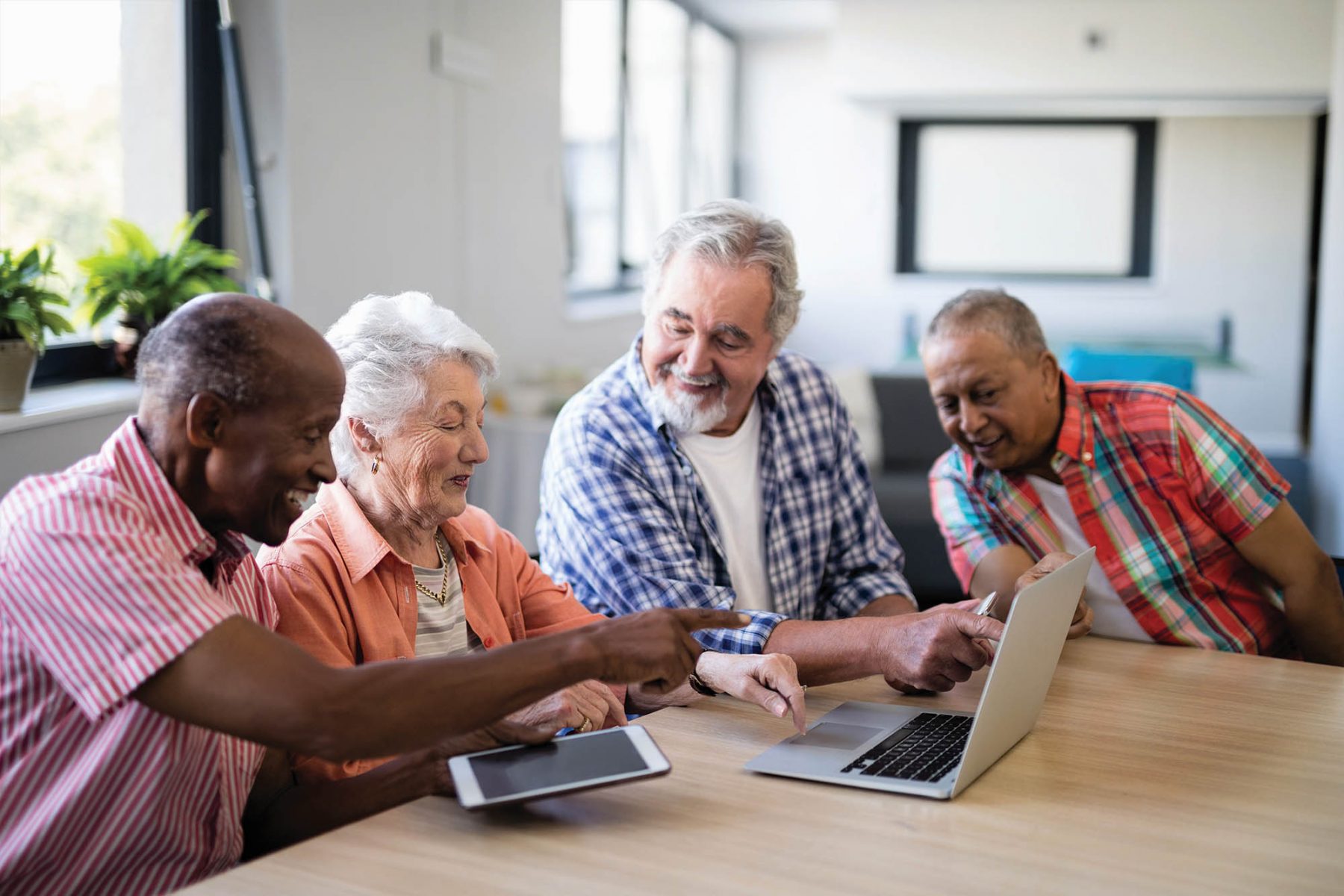 Every senior living community is unique, with many conveniences that set them apart. While many of the features may seem similar on paper, one difference you should pay special attention to is whether the community is nonprofit or for-profit. We've compiled the top four differences that could have a significant impact on your loved one's experience and quality of care.
The Mission
For-profit senior living communities are private businesses beholden to their stakeholders to earn a profit. Many for-profit communities belong to large national chains, and while they may provide high-quality service and amenities, their primary function is to make a profit from rent and fees. Not-for-profit leadership is motivated by a mission that puts people before profit.
Wesley is a mission-driven nonprofit organization centered on the principle that older adults should be able to age with respect and dignity. Wesley has remained true to that founding principle and is a leader in senior housing and care services with an exemplary reputation for quality, compassion and care.
Quality of Care
Nonprofit organizations reinvest any funds received directly back into the operational expenses of the community. This means any fees charged by the organization are going directly to the salaries of those who are caring for your loved one.
Wesley's caring and reliable employees exemplify our reputation for excellence. We strive to provide quality care to the families we serve every day. The passion for connection and community is prevalent at each campus in the staff's dedication to keeping residents engaged through the six dimensions of their spiritual, environmental, emotional, intellectual, physical and social needs.
Serving the Greater Community
As part of their missions, nonprofit senior living communities often engage in charitable endeavors. They offer their facilities to other nonprofit groups, and residents volunteer for community groups and engage in fundraising efforts. With support from staff members, they work to improve the lives of the citizens of their cities and towns.
Our faith-based organization has a commitment to our communities to serve and give back. The Wesley Community Foundation, a nonprofit 501©(3) organization, has remained faithful to its founding doctrine, supporting wellness and educational programs for residents and staff, funding improvements to enhance the Wesley campuses and developing capital campaigns to create new Wesley communities. The Foundation supports the award-winning enrichment program focused on lifelong learning, Wesley U. These classes are designed for meaningful learning, interaction and personal growth with the resident's interests in mind. Wesley U has great partnerships, which allow us to bring the community together. Residents are encouraged to bring family and friends from the community. It's a great way to learn with people from different backgrounds, from a variety of ages and experiences.
Residents Have a Voice
Perhaps most importantly in nonprofit communities, residents' needs and wishes figure prominently into the vision and how it is carried out daily.
Resident groups happen organically in the communities with support from Wesley, providing the space and supplies. Neighbors mingle during organized weekly happy hours, group exercise classes and book club gatherings. There are a variety of programs designed for lifelong learning, including the educational theater, creativity center, library and woodshop. From mind-stimulating classes to overnight excursions, the residents of Wesley organize daily activities to keep themselves active and on the go. Wesley offers a wide variety of residences that fit your lifestyle, from independent living accommodations to assisted living apartments. For those needing more care, the signature Catered Living program offers flexible, personalized care coordination with medical providers, medication management, diabetic support and general personal care. Wesley communities also provide a secure, assisted living memory care program with licensed, 24-hour nursing care. Discover the campus that's right for you. Learn more about floorplans, pricing and the available amenities here.