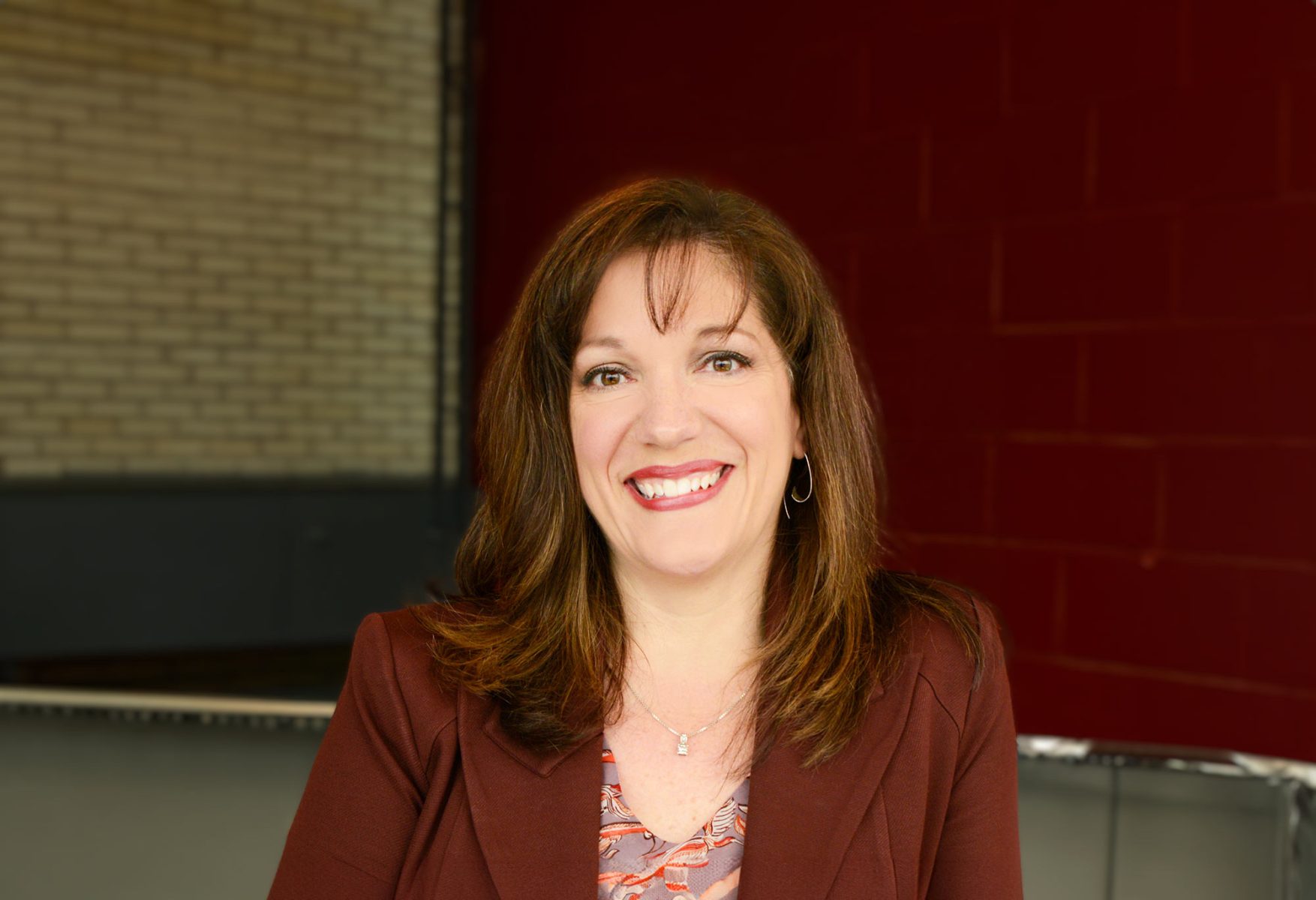 As we near completion of the Phase III redevelopment at Wesley Des Moines and the start of Phase II at Wesley Bradley Park in Puyallup, we wanted to highlight the architect behind these two impressive Wesley communities.
Jill Krance, AIA, LEED AP, is a Partner with InSite Architects, the firm that designed Wesley Lea Hill in Auburn, Bradley Park and the redevelopment of Des Moines. InSite is a small firm that was started by Kirk Velett and Jim Salzl, the architects that designed Lea Hill. They focused solely on senior living. When Kirk and Jim retired, they handpicked their successors. They worked with Jill and her partners, Dawn Wieczorek and Sally Layde, for over 3 years to purchase the firm. The trio have owned InSite Architects since 2015.
After earning her Bachelor of Architecture from the University of Minnesota, Twin Cities campus, Jill spent 3 years as an intern before becoming fully licensed. During those early years, she worked for Cuningham (the firm that designed Wesley at Tehaleh) on the Disney California Adventure Park.
"I got to work with Disney Imagineers and learn their process," said Jill. "It was great fun!"
After Disney, Jill worked on casinos. "Due to gaming laws, the casinos were built on barges on the Mississippi River and Gulf Coast. If someone asked me how to build a foundation, I'd say just dig a hole fill it with water and build on a barge," she laughed.
Jill met Kirk when she was hired by ESG Architecture & Design in Minnesota. The hotel project for which she was hired stalled, so she started working with Kirk on senior living.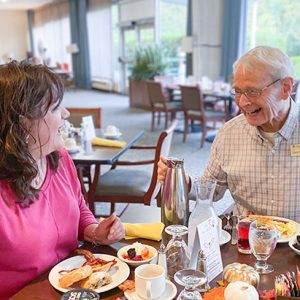 "It was in Nebraska, and they wanted it to be themed, which was perfect for me based on my experience with Disney and the casinos," Jill said. "I fell in love with senior living. It is different from simple residential. You have to think about how older people will use the space, the length of the corridors, and accessibility. Like hotels, these projects include restaurants, theaters, and amenity spaces."
Going on 10 years, the redevelopment at Wesley Des Moines has been a long undertaking. When asked about the challenges, Jill quickly responded, "The phasing and coordination of everything from resident relocations to the installation of utilities while staying compliant with code, minimizing costs, and providing access throughout the campus. It's been mind-blowing."
The most gratifying part of the project for Jill is the feedback she gets from residents and Wesley. "Being on campus, I hear from residents a lot. They say, 'Oh you're the architect. I love my apartment! Thank you!' Getting to see residents' reaction to the building and having people like their space – that's what I like most," she said.
Jill has started working with Wesley and Walsh Construction on Phase IV at Des Moines. This phase involves remodeling the Wesley Des Moines Health Center into offices for Wesley's corporate staff and other uses. Still in the planning stage of Phase IV: renovating the second floor, auditorium and dining room in The Terrace building.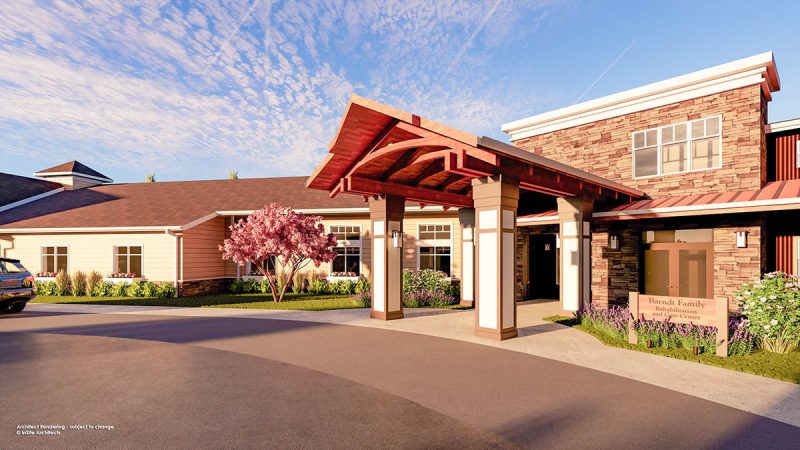 Bradley Park's Phase II includes the Barndt Family Rehabilitation & Care Center, a new Brownstone apartment building, and a swimming pool. Jill has been working with the City of Puyallup and the Department of Health to obtain approvals and permits.
"Bradley Park is such a tight site," Jill stated. "It's been hard to lay out due to the steep slopes and wetlands, which makes coordination with structural so critical. We are just waiting for the final site plan approval from the city."
Phase II is scheduled to begin construction in the first quarter of 2024. This depends on building permits issued by the City of Puyallup. Both the new Brownstone and the care center will be built simultaneously.
Asked what she loves about her work, Jill said, "I absolutely love creative problem-solving. It's like putting a puzzle together. I get my creative side from my mom, who was an avid quilter, and I get the technical side for solving problems from my dad. He was a mechanical engineer. I'm a blended version of both of them. Projects like Wesley's can take a long time to complete. Knitting and crafting feed my creative side."
Most of all, Jill shared that she absolutely "loves the people side" of her work. "I enjoy coming to work and getting to know the people – clients, contractors, residents. Some have become good friends."